September 2, 2016
Jaime Samms joins us today to talk about new book "Like Heaven on Earth".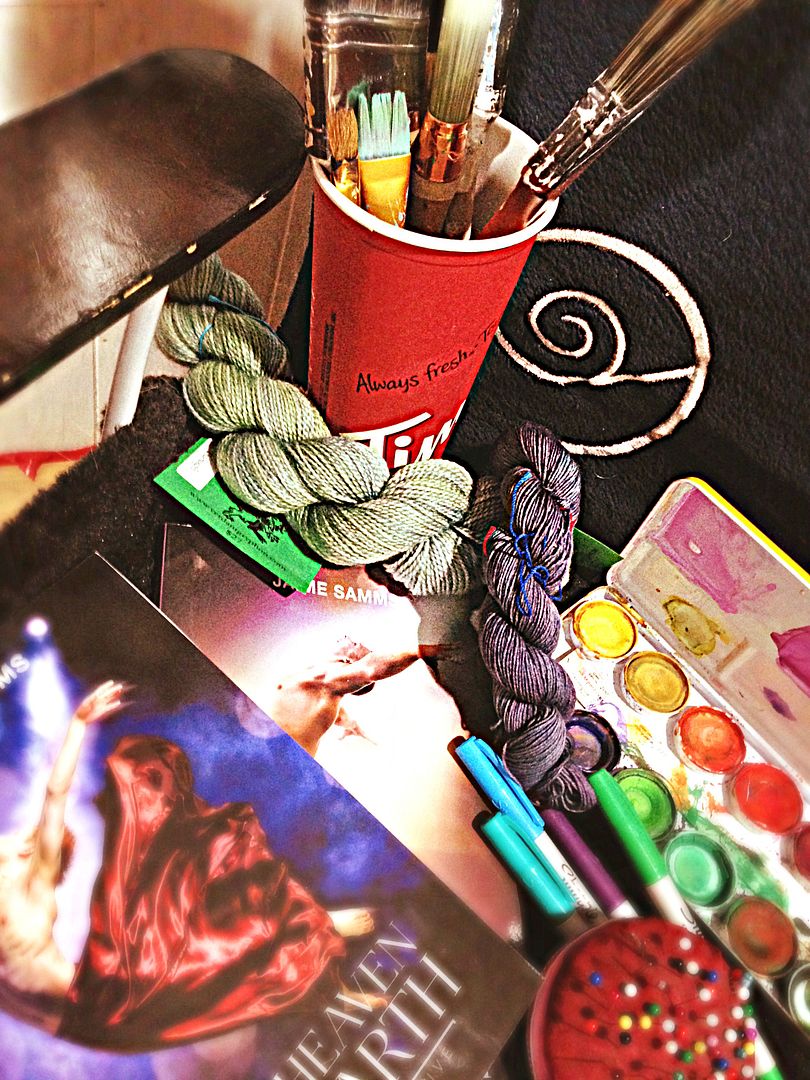 Everyone knows that creative minds are a special breed. They require special care and feeding. This isn't news. It isn't shocking. As someone who can't do something as simple as put dishes on a shelf without an eye for compositional balance, I should know. Heck, I can't even stew in my own anxieties without rewording my inner voice's tantrums six times before I'm satisfied enough to mutter under my breath about what's bothering me. By the time I'm actually talking to myself, I'm downright eloquent, dramatically forceful and grammatically correct!
Having an argument is right out, though. I need those six rewrites!
I spend a lot of time artfully arranging everything I touch. Everything I look at, and, truth told, just about everything I think about.
Unfortunately, all that obsessive creativity comes at a price. At least it does for me. I tend toward non-stop busy, one-thousand-projects-at-a-time chaos in my brain. All that crowds out such mundane things like caffeine ingestion, food and some days, even basic hygiene.
Fuzzy coffee teeth suck, y'all.
So imagine a creative type whose art not only takes up all his brain space, but also a metric ton of his physical energy. Then top that with the fact he already has a physically draining health issue. It's no wonder Cobalt turned his back on the stage and the stress of being ballet's icy prince of the stage and holed up in a tiny house on the edge of a bad neighborhood.
No wonder he needed someone to care for him.
Speaking from my own experience, nothing is as valuable to an obsessive creative soul as the person who brings the coffee and sandwiches. The person who reminds them they need to sleep sometimes. The person who introduces them to the concept of leisure time… patiently.
Over and over again.
Because leisure, at least for me, is an inherently foreign concept, and one I don't readily understand or hold onto. I am lucky. I found a foil to my madness in my husband.
I guess that's why this story is one I find so wonderful. Preston is Cobalt's foil. His safety. His caretaker, and ultimately, if it all works out in the end, his home. I believe that is as important to the dancer's story as the dance itself.
What is it that balances you out? Keeps you sane and catered? Another person? A ritual? Junk TV? Share your zen!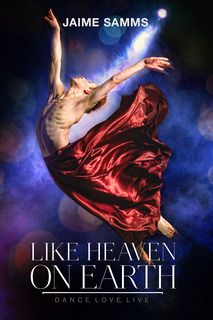 Blurb: Like Heaven on Earth
Dance, Love, Live: Book Three
Cobalt Winslow lost two loves when his ex-boyfriend, Calvin Denvers, infected him with HIV, taking his health and his place as principal danseur in their New York ballet company when Cobalt became too weak. Now dealing with the aftermath as best he can, Cobalt teaches dance in Toronto with the support of his oldest friends, Conrad and Peridot. The one bright spot in his life is Malory Preston, his brother's driver and a man who is always there when Cobalt needs him. Kind and attentive, Preston embodies everything Calvin lacks, but Cobalt can't let go of his unhealthy, long-distance relationship with his ex.
Calvin brings a messy and violent end to their affair, but offers a chance for Cobalt to return to New York—as Calvin's understudy—just when he's on the verge of a real and lasting relationship with Preston. Now Cobalt faces a choice between two loves: dancing and Preston. Preston must show Cobalt that he has the power and support to make the life he wants and deserves, no matter what he decides.
About Jaime
Jaime has been writing for various publishers since the fall of 2008, although she's been writing for herself far longer. Often asked why men—what's so fascinating about writing stories about men falling in love—she's never come up with a clear answer. Just that these are the stories that she loves to read, so it seemed to make sense if she was going to write, they would also be the stories she wrote.
These days, you can find plenty of free reading on her website. She also writes for Freya's Bower, Dreamspinner Press, Totally Bound, and now, Riptide Publishing.
Spare time, when it can be found rolled into a ball at the back of the dryer or cavorting with the dust bunnies in the corners, is spent crocheting, drawing, gardening (weather permitting, of course, since she is Canadian!), or watching movies. She has a day job, as well, which she loves, and two kids, but thankfully, also a wonderful husband who shoulders more than his fair share of household and child-care responsibilities.
She graduated some time ago from college with a fine arts diploma, and a major in textile arts, which basically qualifies her to draw pictures and create things with string and fabric. One always needs an official slip of paper to fall back on after all . . .
Website: http://jaime-samms.net/
facebook: http://www.facebook.com/profile.php?id=100000982219151&ref=tn_tnmn
Livejournal: http://dontkickmycane.livejournal.com/
Deviantart: http://dontkickmycane.deviantart.com/
Twitter: https://twitter.com/#!/JaimeSamms
Amazon Author page: amazon.com/author/jaimesamms