March 3, 2015
He stirred on the bed, not quite awake, not completely asleep, the sensation of warm air moving over his skin odd enough to rouse him from his sleep.  Prying open sleep-glazed eyes, he blinked slowly, waiting for his vision to clear.  It took longer now than it once had, though he refused to acknowledge that side of his age.  He'd turned forty last month, and some days he felt it.  Memories filtered through the haze of sleep as he stared at the expanse of white sand and blue water.  Campoverde.  Vacation.  Private villa.  He'd stretched out on the canopy bed on their terrace, enjoying the sight of Tom playing in the surf with their dog.  He must have fallen asleep because the shadows had all but disappeared since morning.  Sitting up, he looked around for his absent lover, wondering where Tom had disappeared to.  A cold drink pressed against his sweaty back answered his question.
"Here, love," Tom's voice murmured in his ear.  "Have something to drink.  You wouldn't want to get dehydrated."
Jake took the glass and drained it in one long gulp, the crisp flavor of fresh orange juice incredibly refreshing against the heat of the afternoon.  He glanced down toward the water and saw the beach was deserted.  "It looks like everyone's gone inside for their siestas," he observed huskily.  "I seem to have taken mine early."
Tom's grin widened.  "Then we'll just have to think of something else to do while it's too hot to go out.  Let's go inside."
"Why?" Jake asked.  "We have a perfectly suitable bed right here and there's no one to see.  They're all tucked away in their own beds."
"Exhibitionist," Tom teased automatically even as he stripped the T-shirt over his head, revealing skin darkened from their week here and muscles toned from the exercises that had become part of his routine as he recovered from his shoulder surgery.  He'd expanded that workout over the years as his strength and flexibility increased, but he never missed a day.  His body suffered too much when he did.
"You're one to talk," Jake retorted, reaching up to pull Tom down next to him, pressing their bare chests together.  He ran callused fingers over the smooth skin of his lover's side, firmly enough not to tickle, but still lightly.  It was too hot to rush.  Besides, they were on vacation.  He wanted to linger over every inch of Tom's body, to take his time and reaffirm the bonds that ran to the very depths of their beings.  He fingered the charms that still hung around Tom's neck, lingering on the newest addition, a half heart whose mate lay on a chain in the bedroom with Jake's wallet and watch.  He bent his head and kissed the muddled array of trinkets quickly before lifting the lanyard over Tom's head, tenderly untangling it from the disheveled curls.  He wanted nothing between their bodies, not even an expression of their love.
Tom smiled and nuzzled the strong hand, welcoming Jake's attentions as always.  Deciding his lover had the right idea, he reached for the shorts Jake wore and pushed them out of the way, leaving the blond deliciously naked.  He hoped he looked half as good when he was forty.  He ran his hand up one solid thigh toward the shaft that had jumped to attention the minute Tom joined Jake on the bed.  "Glad to see me?" he teased, fingers dancing up and down the awakening cock.
Jake growled and rolled Tom beneath him.  "Imp," he scolded, grinding down against Tom's groin.
Tom just laughed and pushed Jake off.  "Uh-uh," he scolded.  "You lost the bet, which means I get to top the rest of the week if I want to, and I definitely want to."
Jake sighed in mock resignation, his legs parting without conscious thought, just the idea of Tom inside him enough to make him achingly aware of the emptiness that nothing but his lover could fill.  "Tell me you remembered to bring out supplies."
"Of course I remembered," Tom sniffed, "but I can think of more enjoyable ways to open you up for me."  He stripped his own shorts off, straddling Jake's shoulders, carefully feeding his cock into his lover's mouth.  Jake swallowed him down immediately, drawing a deep groan from Tom's chest as he bent to lick a long stripe down Jake's erection on his way to his ultimate goal.  Jake spread his legs wide, lifting his knees to give Tom better access to his ass.  Grinning, Tom ran his tongue over hairy balls and farther down into the musky cleft of Jake's ass, tasting sweat and desire.
The moan that escaped Jake's chest vibrated around the head of Tom's cock, convincing him to hurry his preparations.  He curled his tongue and stabbed the tip into the clenching portal that guarded the deepest recesses of Jake's body.  It would open for him momentarily, no part of his lover off-limits to him, just as he would hold no part of himself back from Jake.  His thumbs massaged the exterior muscle as his tongue worked its way inside, stretching the always tight sheath.  It didn't matter how many times they did this.  Jake always hugged him snugly when they made love.
Jake bucked up against his mouth, driving him even deeper, making Tom smile.  His lover was such a greedy slut of a bottom when he gave in and let Tom take him.  Adding a long finger next to his tongue, he probed deeper, widening the channel so that their joining would bring only pleasure.  He deliberately avoided Jake's prostate, not wanting this to be over too soon.
He half expected Jake to finger-fuck him given their position, but his lover's hands stayed above his waist, twiddling with his nipples, tugging occasionally on the hair under his arms.  He added a second finger, Jake's talented mouth making it difficult to take things as slowly as he'd planned.  When his digits could slide easily in and out of the stretching hole, Tom pulled away, grabbed the lube, and squirted some on his cock quickly as he turned around.  "Ready?" he asked, the head of his erection seeking entrance.
"Always ready for you, lover," Jake replied instantly, tilting his hips eagerly.
Tom smiled and slid home, mating their bodies as they had mated their lives, two halves of one unbreakable whole.  They groaned in unison, their lips meeting blindly, each tasting himself in the other's mouth, the mingled flavors only adding to their desire.
Tom's hips thrust of their own volition until Jake caught them, holding his lover still against him.  "Slowly," he urged.  "Slow and deep until we come just from being together this way."
Tom nodded and rocked against Jake slowly, never withdrawing, just stirring his erection inside his lover until the sense of connection was so strong Tom wondered why he couldn't see the ties binding them together.  The emotion, the desire built and built and built until neither of them could hold back any longer, their release spooling out of them in long, slow waves.
They lay together panting, foreheads pressed together as their heartbeats settled.  Jake lifted one arm over his head to find Tom's, twining their fingers together, eyes drifting shut again as satiation sapped what little energy the heat had not already stolen.  Smiling, Tom dropped the mosquito netting on the bed to provide them with a modicum of privacy should anyone pass by before they awoke.  Then he stretched out next to his lover and joined him in dreams.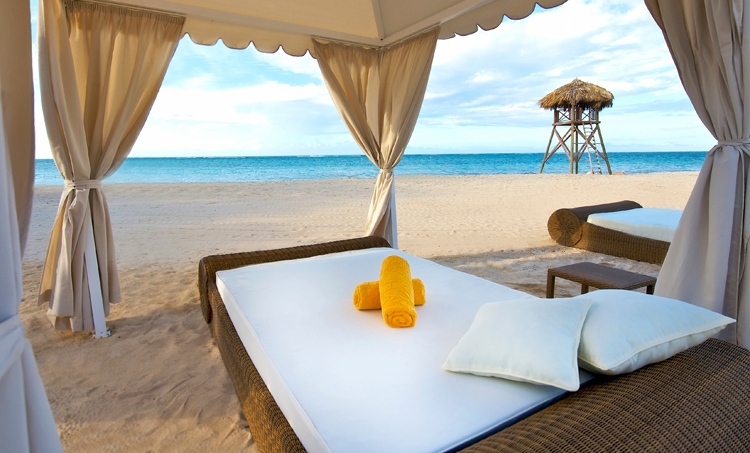 ________________
Ariel Tachna lives outside of Houston with her husband, her daughter and son, and their two dogs. Before moving there, she traveled all over the world, having fallen in love with both France, where she found her husband, and India, where she dreams of retiring some day. She's bilingual with snippets of four other languages to her credit, and is as in love with languages as she is with writing.