December 11, 2013
So, why firemen?
The real question is why not?
I've enjoyed reading stories about firefighters for years (Chris Owen, Damon Suede, Andrew Grey, among others) and I realized there were plenty of great storylines to use between a chef and a firefighter. Once I decided to set the story at Christmas, it was so easy to find just the right story.
Firefighters are well-known in the United States for doing charity work, fundraising, almost anything that helps kids. If my chef is also big on working with a kids' charity, it was the perfect place for them to find their interests overlapping.
I didn't think much about the research before I started writing. I admit I don't know much about firefighters, but I definitely wanted to understand what these men and women think and feel when they are doing their jobs.
A couple of years ago there was a terrible fire here in San Francisco and two firefighters were killed. It may not seem like much, but losing two men the same day greatly affected the entire area—the whole state. A huge funeral was held with 5,000 people in attendance. Friends, family and fellow firefighters spoke about the two men for hours.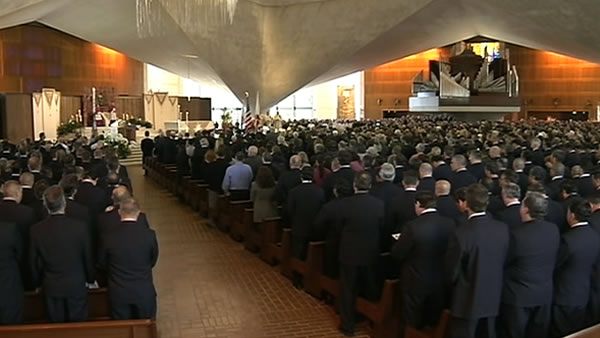 What struck me most about the funeral—which was shown on live TV because it was a huge event for the city—was the kind of stories told about the men. Little anecdotes about how they helped people at a fire, or what they said while rescuing someone, or examples of how dedicated they were to their jobs. I realized I had a special glimpse into their world through the eulogies and stories.
When working on Gingerbread Palace, I watched firefighter training videos, read first-hand accounts of fires and injuries, and had a firefighter beta the story. I still don't think I got enough into the mind of Kevin Flint to know how he thinks, but I do feel an even greater sense of respect for the dedication and sacrifice that firefighters make to help keep others safe.
I enjoyed the research and it affected me so much, I intend to write another story with firefighters. It may be more about Kevin and Alex, or another completely different set of characters, but firefighters are in my brain and I want to explore their world in much more detail.
Leave a comment to be entered in the giveaway
Do you enjoy firefighter stories in general? What are your favorite books about firefighters?
Did you want to be a firefighter when you were a kid?