August 16, 2015
Even though Snowbound was written before The Darkest Midnight in December, it takes place a year later and has something the novella doesn't: a threesome. The trio is reeling from a loss when they find themselves stranded up on Mount Washington in a blizzard. All they want is to get home and lick their wounds but their headquarters is over in Oakland. Today, it's just an annoying drive plagued with one-way streets but in the 1930s, it would have taken considerable effort to get there, including going down one of the Inclines, the funicular trains that dotted Mount Washington, and then across the rivers.
Before I go further, let's have a look at the fantastic cover Paul Richmond did.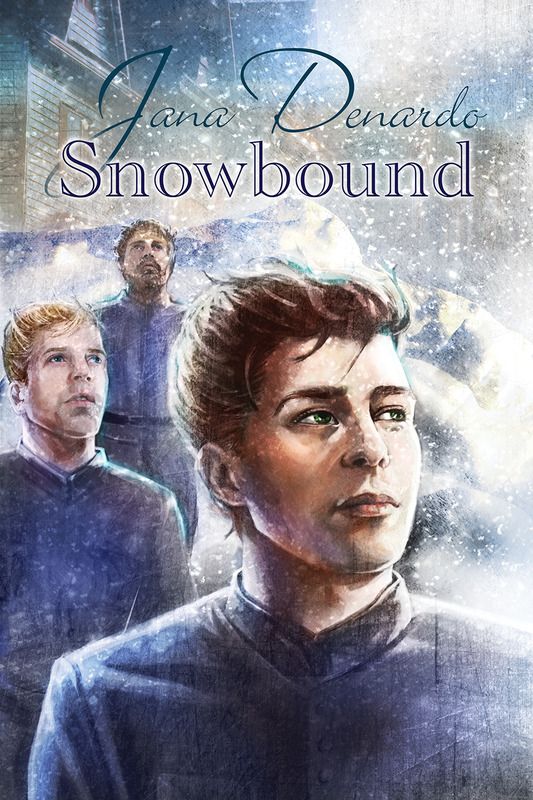 Isn't it great?"
Caleb, Temple, and Agni are more than glad to have a little forced time off. They're all hurting, Temple most especially who suffers from PTSD, or shell shock as it was called then. He deals with his pain the only way he knows how, by trying to get intimate with his partners. I'll talk more about this aspect of Temple later as it's important.
I didn't want them to just fall into bed immediately. It seemed like a very unlikely thing for them to do given the year in which this story is set and the level of repression in that time period. Also, they have a great working relationship and would have to wonder what this might do to it?
Caleb and Agni are aware Temple is in pain and aren't sure if this is a good idea, not to mention the two have been lovers for some time. If this is a mistake will their relationship survive it? Is this really the right move for Temple? At this time period PTSD wasn't particularly well understood and they are all young with a lot to learn. And of course, the big question, will they even live long enough to see it through?
What are some of your favorite hurt/comfort stories out there and what attracts you to the hurt/comfort trope? The comments will be open until tomorrow to give everyone a fair chance.