November 21, 2013
Hello again! This is Charley, back to tell you a little more about my new release Curious Sustenance!  I'd like to introduce you to my idea of a Portland-style sex club. Or, just a Charley-style sex club.
Portland, Oregon has a reputation for being a little weird (do people still say "granola"?). Queer, progressive, and artsy people flock here with the hope of finding acceptance—or at least a cheap little mill house where they can hunker down and create their passion. In some ways, The Rose City lives up to the hype—but many of her charms take a little work to find, they don't walk up to you on the street and introduce themselves. That's one of the things I love about this city—you can live here over twenty years and still find something unexpected around the next corner.
I never found a cozy little sex club like the one in my book, but it's the one I'd create if I could. It's private, only members and their guests will be there on any given night—not like Ron Jeremy's Portland club where anyone with $100 and the right wardrobe could be there—and membership is by invitation only. No dress code to live up to, so everyone can be themselves (or who they'd like to be for that night), and the furniture is all from Elvira's last garage sale—comfortable and a little dramatic. Basically, I wanted a place that felt like my favorite neighborhood tavern but with free love, jewel-toned velvet, and fringe. Lots of fringe.
By free, I mean anyone is free to invite you to do anything at any time—and nobody judges if you say no. Ross barely had time to look around before he got the invitation of a lifetime.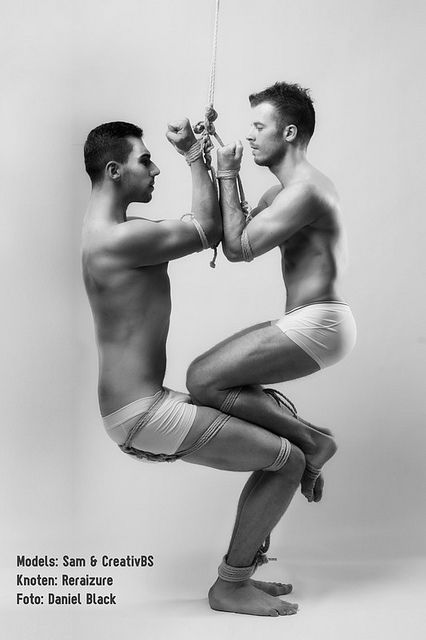 What would a sex club you designed look like? Answer in the comments and you could win a copy of Curious Sustenance.
This excerpt takes place right after the last one, and is a little hotter still!
"Do you like pain?"
Ross gasped softly and shook his head.
"I will do nothing meant to cause pain. What is your safe word?"
The question woke Ross up enough to speak. He felt as though he'd stepped into a movie—the atmosphere, this gorgeous man's extremely careful speech pattern, and his own shocking desire.
"My…." was all he could get out, but it was something.
Shaggy held his eyes for a long moment. The man was an excellent showman; he had the mysterious magician-vibe down. Ross felt himself falling into those dark eyes.
"We will use the traffic signal colors." Slowly but without hesitation, the man's fingers began to unbutton Ross' shirt. "If you feel any discomfort, use them. Yellow and I will slow down. Red and I stop immediately and cut the ropes. Do you understand?"
Ross nodded, and his shirt was unbuttoned. It wasn't cold in the room, but he shivered as Shaggy's fingers touched the bare skin of his chest. He walked around behind Ross and spoke in his ear as he drew the soft shirt away from his shoulders and down his arms.
"I want to hear you say the words."
"Yellow is slow down. Red is stop."
The man, who Ross found impossible to call Shaggy even in his head, smiled, and Ross worried he wouldn't be able to remain standing much longer. Nobody had ever looked at him like that, as though he were beautiful and special, and quite possibly delicious. The man draped his shirt over a small velvet chair and turned back to him.
"Yes," he said, softly so only Ross could hear. He ran his palm slowly across Ross' chest, from his left shoulder to just below his right nipple. "This will be beautiful."
Ross barely noticed when Shaggy began working on his belt, his silky voice commanded Ross' attention as he told him what to expect, talking of gentle pressure and artistry until he whispered a simple sentence and then waited.
"Please step away from your trousers."
Ross took one step to his left and knew he should've been shocked he hadn't noticed his boots coming off, but it was much nicer to watch as Shaggy folded his slacks and laid them on the chair. He bent over and dipped his hand into a bag the same color as the border of the Oriental rug they stood on, and Ross sighed at the view. The man had a beautiful, almost heart-shaped ass, and his slacks were tight enough to show it off amazingly well.
Shaggy showed him a shiny object, not quite a pair of scissors, and told him, "If you say red, this will cut the ropes. You will be free in moments." He placed it on the floor near a little round stool on wheels, directly in the light.
It looked macabre sitting there gleaming while Ross stood on a fancy rug in only his gray boxer-briefs. For a moment, Ross considered what was happening and that there were at least a half-dozen other people in the room, but then Shaggy turned back around and fixed him with those dark eyes again. If it were physically possible, he'd be a puddle on the floor at his feet.
Thanks for reading. My next post will be a little different—and I'll bring the third prize with me!