November 21, 2013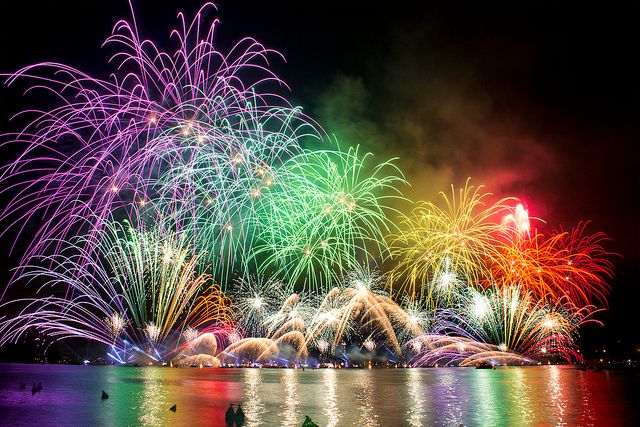 Hello! I'm Charley Descoteaux—welcome to my first release party! Today I'm taking over the Dreamspinner blog to introduce you to my new novella, Curious Sustenance and to chat with all you lovelies. Curious Sustenance is a love story with a little side of kink and I hope you enjoy it!
I'll be here all day, posting a bit about the story, its origins and an amazing recipe mentioned in the book, and answering any questions. I'm also giving away an ebook copy and a couple of surprises (to be unveiled shortly) to random commenters, so don't be shy!
This story came about differently than my other Romances. Originally, I tried to write it as an M/F Romance. That was many years ago—before Dreamspinner was a twinkle in Elizabeth's eye, before e-publishing opened up the Romance market to every kind of love imaginable. I thought I could manipulate the characters and the story, and everyone would live kinkily ever after. Wrong! Ross didn't put up much of a fight—he's a sweet guy and doesn't like to rock the boat—but Miles just wasn't attracted to Janet "that way". He wasn't interested in her curves except as an artistic outlet, a canvas. I tried re-writing the pivotal early scene where they meet and fall hard—a few different ways—but there was no heat. None.
I figured the story wasn't meant to be, put it away and moved on. That's not the only 2,000-3,000 word beginning hiding in my false-start files. I don't add to them as regularly as I did in the 1990s, but nobody's perfect so I don't expect everything I start to become a masterpiece (or even publishable).
Earlier this year I was involved in a conversation on a Goodreads thread, about various turn-ons and turn-offs in erotic fiction, and the subject of boundaries came up. The comment was made that establishing boundaries in a kinky scene or relationship wasn't sexy so it's okay if these conversations are left out of stories. Miles sat up in my head and said, "Are so!"
A few weeks later I had a finished draft—it was much hotter than the false start. All Janet had to do was take a half-step to the side and let Ross play! (Okay, maybe she had to do a little more than "let".
)
Right now I'm working on another Contemporary ERom (no kink this time), and another story that can't decide whether it's Urban Fantasy, Romance, or something else.
If anyone has any questions, fire away! But since this is my party, I get to go first.
I love Contemporary Romances, especially ones with chance meetings or opposites attracting. What are your favorite sub-genres and tropes?
While you're thinking about your answer, here's the blurb and an excerpt of the first time Ross goes to my unconventional little club.
Ross Jenson is looking forward to a little midmorning delight to celebrate making Lifetime in Weight Watchers, but after he spent eight months losing ninety-eight pounds, what his lover gets him is a triple-layer chocolate cake. When Ross refuses to eat it, the newly minted ex leaves the country and dumps him via e-mail, with three sentences and a link to a chubby chasers web site. A few days later, Ross's best friend and workout buddy takes him to her favorite club for drinks. Ross is shocked when he realizes it's a sex club but warms to the idea in record time when a mysterious Japanese man and his silken ropes sweep him off his feet. Ross has never thought of himself as adventurous, but he can't stop thinking about the man who makes his bones feel like gummy worms.
 "Where are we going?" Ross tried to hide his nerves, but after the last surprise, he wasn't sure he wanted any more.
"It's a private club. Don't worry, I'm a member, and you're my guest." They stopped on the landing, in a little alcove. A red door stood at the end of a short hallway to his left. The street sounded very far away. "Tonight, you'll be Hunter."
"Pardon me?"
"You can stay anonymous. And since you have those luscious green eyes, you'll be hiding behind the name Hunter." Janet smiled and gently pulled his top button open before taking Ross by the hand and heading for the door.
On the other side of the red door was a foyer lined with red velvet curtains. Janet passed her coat and purse to a pretty young man on the other side of a counter. It was as if they'd stepped onto the set of an old porn flick. Brad had been on an oldies kick not long ago, and the fake potted palm in the corner, muted lighting, and shirtless boy behind the counter wearing a red bow tie the exact color of the curtains reminded him of one of those flicks. He backed toward the door.
"Scarlett. Welcome back, stranger."
A very male voice pulled Ross away from the door, a voice with the right mix of silk and whiskey to tickle him in a nice place. The large man attached to it let the red curtain opposite them fall closed and sauntered in with an athletic grace that had Ross re-evaluating his plans to flee. If the man hadn't practically stepped out of one of his own fantasies, Ross would've been a little afraid; he hadn't noticed the other man was there.
"Parker, meet my friend, Hunter. He's new, so be nice."
"I'm always nice." Parker smiled at Ross as he looked him over, those three little words sounding like nothing if not an invitation. "Have a good time."
Janet linked her arm through Ross's and led him beyond the far wall of curtains. She waved to a couple sitting in a conversation pit to their left, and Ross heard a moan to his right. Across the room, right outside an alcove in the corner, a nude man sat tied to a chair while a leather-clad woman teased him with a riding crop.
"This is a sex club." Ross hissed into Janet's ear. "You brought me to a sex club?"
She pulled him the last few steps to the bar and found them two empty stools. The stools were freestanding and a few didn't match. It was like being in someone's living room while they were having a theme party. Before Janet had time to answer, his eyes grew wide and he leaned in even closer.
"You're in a sex club?"
"You don't have to do anything if you don't want to, sweetness. Not even watch, okay? I wasn't about to leave you home alone tonight. Do you want a drink?"
Thanks for reading! I'll be back shortly with something a little naughtier.
photo credit: InstantPyro via photopin cc