November 21, 2013
Hey again! It's Charley, back again to get a little naughty with wool.
Knitting! I mean  knitting.
In Curious Sustenance my hero Ross's mother is a knitter. When I started this story I thought she'd have a larger role. It turned out Ross wasn't comfortable thinking about his mother during this phase of his life, so she faded into the background. She's always there, though. His family is a source of strength, even if he'd rather not live with them after he and Brad break up. Early in the story, he takes comfort by cuddling-up with a blanket she knitted for him. It looks something like this: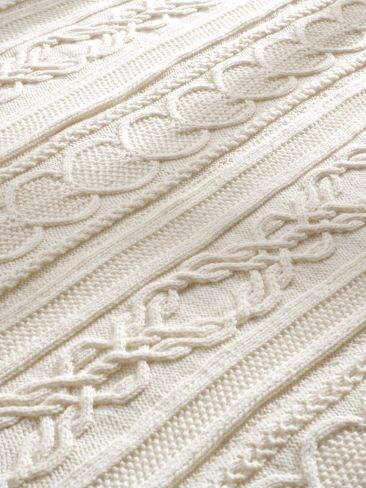 I love cables and lace and all the fancy stitches—even the ones that give me fits and make my hands sore. It's fun, and also a great stress-buster, to follow a pattern and end up with something beautiful. Or just something cute and naughty.
I said I'd give away more than an ebook today, and here's the second prize up for grabs—a penis chapstick cozy! Because all that cold weather will really dry out your lips, and why not have a little fun while protecting them!
So that's what I do to relax—knit penises! Well, I knit a lot of other things too. In fact, the great folks who donated their hand knit goodies at GRL inspired me so since August I've been knitting hats and mitts to donate locally. I'm planning to take them to Outside In—they do good work there.
Okay, now you know what I do to relax—what about you? Or, if that's too personal—do you donate to any charities over the holidays?
All comments on every post today will be in the running for all of my prizes, so don't be shy! I'll put the total number of comments into the generator at Random.org & let it choose the winners—anyone living in a place served by the U.S. Postal Service is eligible.
This excerpt picks up right where the last one left off—Ross is about to learn things he'd never considered, about himself and his best friend.
Janet linked her arm through Ross's and led him beyond the far wall of curtains. She waved to a couple sitting in a conversation pit to their left, and Ross heard a moan to his right. Across the room, right outside an alcove in the corner, a nude man sat tied to a chair while a leather-clad woman teased him with a riding crop.
"This is a sex club." Ross hissed into Janet's ear. "You brought me to a sex club?"
She pulled him the last few steps to the bar and found them two empty stools. The stools were freestanding and a few didn't match. It was like being in someone's living room while they were having a theme party. Before Janet had time to answer, his eyes grew wide and he leaned in even closer.
"You're in a sex club?"
"You don't have to do anything if you don't want to, sweetness. Not even watch, okay? I wasn't about to leave you home alone tonight. Do you want a drink?"
Ross politely declined, ordered a sparkling water, and scanned the room using only the mirror behind the bar. Janet introduced him to a few people who all seemed very nice and very, very straight. He wasn't sure how to manage it, but he wanted to leave ASAP. When he realized he thought of ASAP as a word, like Brad would say, he shuddered and turned his attention to the tall woman Janet was talking with. She had deep-purple spiked hair and wore a tight black leather dress, despite her full figure. Her tall leather boots were like Janet's only purple.
"Come with me," Janet patted Ross's thigh and smiled. "We're going to Amethyst's private rooms. Again, you don't have to do anything unless you want to."
Ross let her pull him halfway across the floor and stopped her at the door. "Are you going to do anything?"
"Probably not, but I love to watch Ami's scenes. She's very imaginative." Janet winked and went through the door, and Ross felt he had no choice but to follow.
The room looked like anyone's living room. Anyone like Elvira or maybe Bela Lugosi. The couches and chairs were all covered in dark velvet that may've been purple, and the muted lighting made the candlesticks grouped in the corners gleam like old silver. Janet's friend turned a dimmer switch and some of the candles brightened. She was speaking, but Ross couldn't hear. His mind stopped processing everything except the man striding in his direction. He had to be six three, and when he got closer, Ross thought he probably had a Japanese grandfather. He was gorgeous, with his long black hair, simple black suit, and smoky gaze.
"May I have a word?"
The man's voice was even smokier than his gaze, and Ross already felt as though he were a heartbeat away from bursting into flame. He nodded, and a firm hand on his lower back guided him off to the side of the room. The man stopped in the center of an ornate oriental rug and looked Ross over appreciatively.
"I practice Shibari. You have heard of it?"
Ross nodded. He'd seen pictures of pretty young men bound with intricate knots on the internet but hadn't been tempted to approach Brad to try it.
"I am called Shaggy, and I would like to work with you." The man palmed his shoulder, and his whole body warmed to the touch. "You are Scarlett's friend?"
Ross nodded again, trying but failing to speak with his mind so full of the hand resting on his shoulder.
"Do you like pain?"
Ross gasped softly and shook his head.
"I will do nothing meant to cause pain. What is your safe word?"
The question woke Ross up enough to speak. He felt as though he'd stepped into a movie—the atmosphere, this gorgeous man's extremely careful speech pattern, and his own shocking desire. "My…." was all he could get out, but it was something.
Shaggy held his eyes for a long moment. The man was an excellent showman; he had the mysterious magician-vibe down. Ross felt himself falling into those dark eyes.
Thanks for reading! I'll be back in a little while with more about the unconventional sex club in Curious Sustenance.