November 21, 2013
I know I said I'd put numbers into a generator to choose my winners, but as the comments came in, I realized that would include a lot of counting. Numbers don't like me and I barely tolerate them, so I did it another way!
After each individual comment I jotted the name onto a slip of paper and tossed it into a glass. It was fun watching those little guys multiply!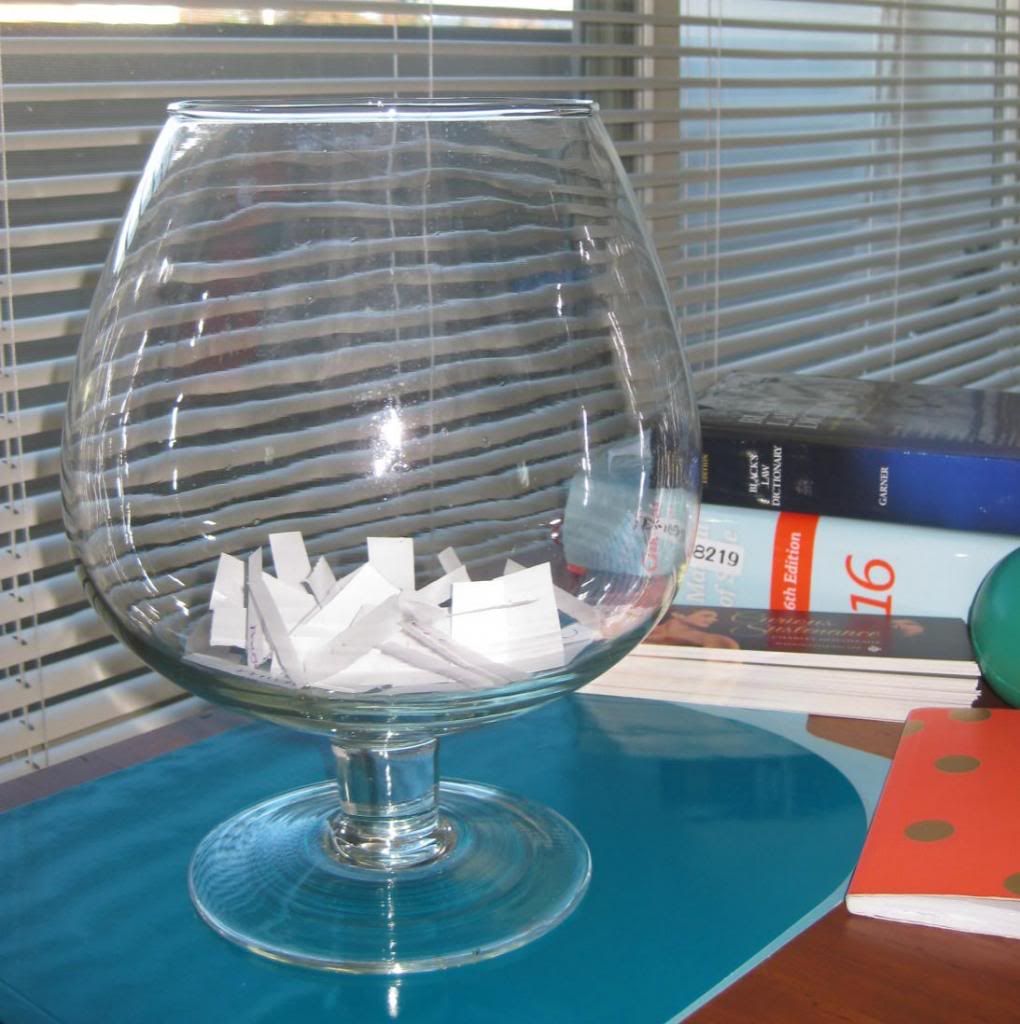 Here are today's winners:
the ebook copy of Curious Sustenance goes to Andrea M.;
the chapstick cozy will be in Carolyn's bag (or purse, or wherever she wants it);
and Maneki-neko will soon be hanging in there on Helen's phone!
Please send me an e-mail at c.descoteauxwritesATgmail.com and let me know where to send your prize!
Thanks so much to everyone who visited, commented, or just lurked! You-all made the party!